Skin Superfood: Strawberry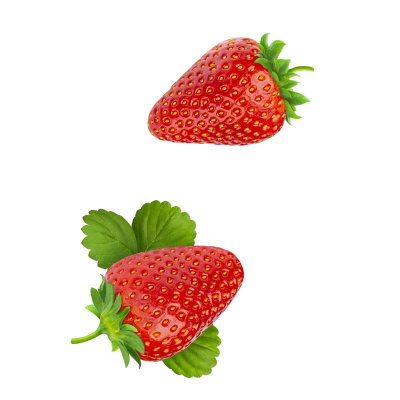 DELICIOUS ANTIOXIDANTS
High fiber, Vitamin-C rich strawberries are as healthy as they are delicious.
SKIN NUTRITION BENEFITS
Due to their high content in vitamin C, strawberries used topically can help to reduce the appearance of dark spots while also helping to make dull skin look more fresh and radiant. They also have astringent and anti-inflammatory properties, making strawberry juice good at preventing premature aging. They also contain alpha-hydroxylic acid that can help you slough off dead skin cells.
DIETARY BENEFITS
Strawberries are an excellent source of vitamin C (1 serving has over 50% of your daily value) and manganese and also contain folate (vitamin B9) and potassium. Super rich in antioxidants, they are good for heart health and blood sugar control. And as all berries, they are a simple, tasty but super healthy dessert you can indulge in every day!