Skin Superfood: Kukui Oil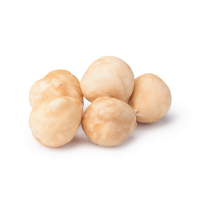 MOISTURIZE & PROTECT
Kukui nuts originate from the islands of Hawaii where they are traditionally used to moisturize and protect the skin from sun, salt, wind and other environmental elements.
SKIN NUTRITION BENEFITS
The essential fatty acids present in Kukui nut make it a superior moisturizer, bringing instant nutrition to dry skin and hair. Its oil penetrates the skin easily and leaves a silky smooth feeling without greasy residue. Kukui nut oil contains vitamins A, C, and E, which are antioxidants known to protect the skin and prevent free-radical damage to the skin cells.
DIETARY BENEFITS
The leaves, bark and raw fruit of the plant are toxic in nature. However, the ripe fruit is used in food and medicinal purposes.