Skin Superfood: Raspberry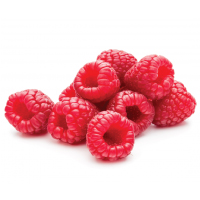 NUTRIENT DENSE
Raspberries are among the healthiest fruits and are super beneficial for your health. They have dense nutrient content that includes antioxidants, phytonutrients, fiber, iron, magnesium, potassium, zinc, etc.
SKIN NUTRITION BENEFITS
Raspberry oil is known to soothe, condition and tone skin. It is rich in healthy omega 3 and 6s. as well as vitamin E, a powerful antioxidant offering surprising anti-UV properties, not only fighting damaging free radicals but also helping to deflect rays. Also, Raspberry seed oil is packed with carotenoids, which are strong antioxidants that play a crucial role in the health of our skin. They inhibit UV damage and stimulate cell repair.​
DIETARY BENEFITS
Favor ripe, in-season fresh raspberries which you can of course eat as-is, or incorporate in various recipes, from salads to baked goods. Raspberries are easily perishable fruits, so to get the most of their nutrients, try to buy from local farms and eat them right away. Frozen Raspberries are a healthy alternative off-season as the freezing process preserves most of their dietary fiber content along with vitamins.