Skin Superfood: Vitamin B5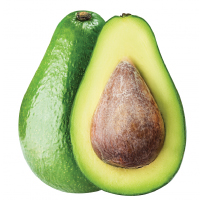 STIMULATES HEALING
Vitamin B5, also known as pantothenic acid, is found in all living cells within the body. It plays a critical role in turning the foods we eat into usable energy.
SKIN NUTRITION BENEFITS
Vitamin B5 has strong anti-inflammatory benefits, naturally stimulating the skin's healing process. It can reduce the appearance of premature aging including wrinkles, dark spots, and discolorations.
DIETARY BENEFITS
Studies have shown that there are plenty of important B5 vitamin roles within the body, such as converting nutrients from food into energy, balancing blood sugar, reducing bad cholesterol, lowering high blood pressure, preventing nerve damage and pain, and preventing heart failure. Some foods naturally-rich in Vitamin B5 are avocado, portabella mushrooms, eggs, salmon, yogurt, broccoli, and veal just to name a few.