Skin Superfood: Vitamin E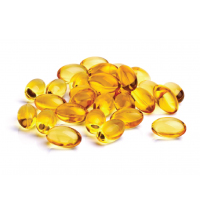 DECREASE ENVIRONMENTAL DAMAGE
One of the most well-known antioxidants for the body and for skin, Vitamin E occurs naturally in human skin, but can become depleted due to constant environmental exposure in the absence of sun protection.  Research has shown that natural vitamin E, like used in BIOMILK formulations, is more effective than a synthetic version.
SKIN NUTRITION BENEFITS
Vitamin E is a powerful antioxidant that helps decrease environmental damage to the hair and skin, proven to moisturize, nourish and soothe skin. It strengthens skin cells and improves moisture and elasticity in your skin, acting as a natural anti-aging nutrient within your body. Because it speeds up cell regeneration, it can be used to treat scars, acne and wrinkles. When combined with Vitamin C, as in BIOMILK Day Cream, it helps fight skin inflammation after exposure to UV rays for example, helping to maintain a healthy-looking skin.
DIETARY BENEFITS
Getting enough vitamin E is critical for all of us, especially very young children, the elderly, and women who are or may become pregnant. The recommended daily allowance is 15 milligrams per day (or 22.5 IU) for adults, which you can get by consuming daily 2 to 3 of these vitamin-rich foods daily: sunflower seeds, almonds, hazelnuts, wheat germ, mango, avocado, butternut squash, broccoli, spinach or olive oil, for example.