Skin Superfood: Kakadu Plum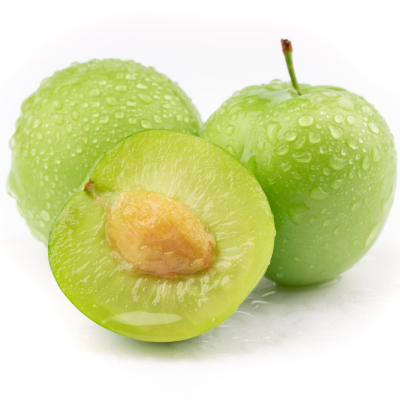 THE ULTIMATE IN ANTIOXIDANTS & VITAMIN C

With 100x more Vitamin C than an orange, and more antioxidants than even blueberries, this Australian relative of almonds is truly nutrition-packed.
SKIN NUTRITION BENEFITS
Kakadu plums help your skin glow naturally. It acts again the damaging free radicals that form at the surface of the skin. The highly concentrated Vitamin C and antioxidants in Kakadu Plums help calm irritated skin while strengthening the skin's outer barrier. It also helps fight wrinkles and premature aging, and can decrease signs of hyperpigmentation.
DIETARY BENEFITS
Kakadu plums are a very nutritious fruit and an excellent source of vitamins, minerals, fibers and antioxidants.  This allows kakadu plums to be a powerful ally against immune deficiencies and cardiovascular disease.