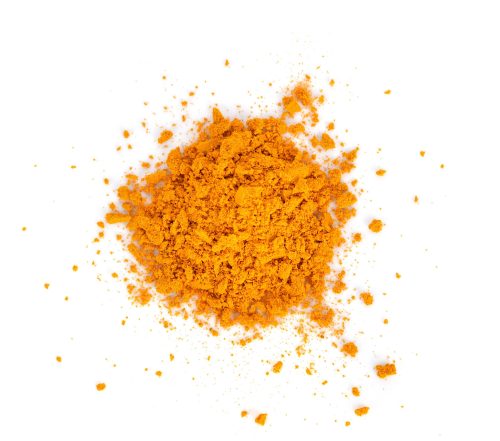 POWERFUL HEALING

This extremely potent spice, and its main active ingredient curcumin, have a myriad of science-backed health benefits and true medicinal properties.
SKIN NUTRITION BENEFITS
Turmeric has anti-inflammatory, anti-microbial, and antioxidant effects, which can benefit the skin in many ways. It helps to add glow and healthy luster to the skin. Turmeric can also brighten complexion by helping to calm redness, help remove dark spots, but also be beneficial in the healing of acne scars. It can even help fight acne itself! Last but not least turmeric slows the skin aging process, and is used to diminish wrinkles, keep skin supple, and improve skin's elasticity.
DIETARY BENEFITS
High in antioxidants, turmeric is a natural anti-inflammatory compound helping to fight chronic inflammation through the body, so powerful it matches the effectiveness of some anti-inflammatory drugs, without the side effects. It is also known to improve neurological health, lower blood pressure, improve arthritis symptoms, lower risk of brain diseases and more.