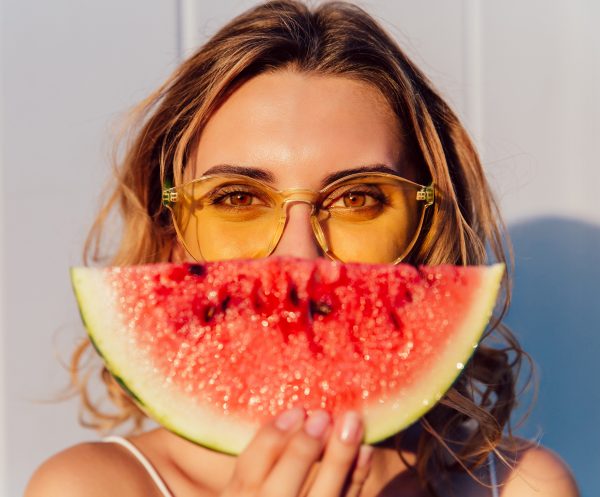 Want beautiful skin every day?
Here's a hint: don't skip on hydration!
The old rule of thumb of 8 glasses of H2O a day is still true as ever (actually experts would say this is a minimum, especially if you have a regular physical activity).
But did you know that roughly 20% of our water daily intake comes from solid foods, especially fruits and vegetables?
If you want to pack on healthy hydration-rich foods, here are our top players based on their water content:
Cucumber (96.7% water content) – top of the list and perfect year round in everything from salads, to hummus dip, to sliced up in dishes
 Iceberg lettuce (95.6% water content) – this is your salad of choice when it comes to H2) content, but mix it with darker greens like spinach or romaine for a higher content in fibers and nutrients such as folate and vitamin K
Celery (95.4% water content) – 6 calories per stalk but high in fiber (as well as vitamin A, C and K, and folate) and water to curb your appetite real fast
Radishes (95.3% water content) – a burst of spicy, crunchy flavors in a small package, filled with antioxidants
Tomatoes (94.5% water content) – a definite staple and the rule of the game is now to find new original ways to mix it up! Also tomatoes are one of the richest food in lycopene, a powerful antioxidant with many health benefits, including sun protection, improved heart health and a lower risk of certain types of cancer.
Green peppers (93.9% water content) – contrary to popular beliefs, they have just as many antioxidants as the sweeter yellow and red siblings, and a good swap if get bored of carrots.
Cauliflower (92.1% water content) – don't blame its lack of colors as its florets are packed with vitamins and phytonutrients that have been shown to help lower cholesterol and fight inflammation. Try for example substituting them for croutons.
Watermelon (91.5% water content) – another super-high source of lycopene, actually even better than tomatoes (12mg per wedge vs. 3mg for a medium tomato!). Here we love it dropping a couple frozen cubes in our water bottle.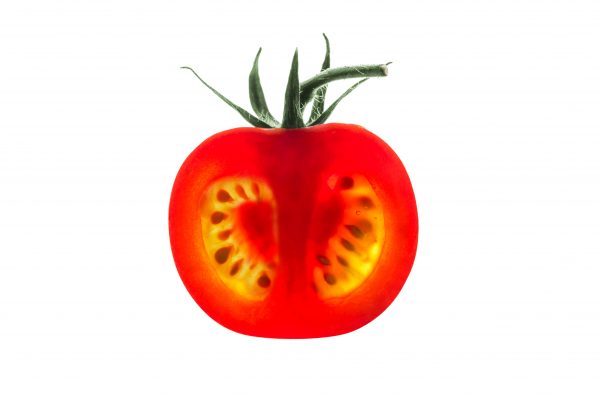 Let's eat it up and drink it up!
Share with us on Instagram and Facebook how you're supporting your skin through nourishing whole foods!